Muslim women blaze trails and make their mark on the world
Today, IRUSA would like to express our utmost gratitude and appreciation to Muslim women around the world and right here at home. The contributions to our communities, support to those facing trials, and humanitarian spirit they embody is immeasurable. We are safe in saying that the future is in overly capable hands with the game-changing Muslim women we have leading the charge on multiple fronts. Today we would like to highlight 4 Muslim women who are making their mark on the world.
Dr. Kameelah Mu'min Rashad
Dr. Kameelah Mu'min Rashad is the Founder and President of Muslim Wellness Foundation (MWF), a nonprofit organization dedicated to promoting healing and emotional well-being in the American Muslim community through dialogue, education, and training. Muslim Wellness Foundation envisions a future in which faith communities are at the forefront of mental health advocacy and committed to developing an inclusive culture of compassion, understanding, and holistic health.
Dr. Kameelah also serves as the Fellow for Spirituality, Wellness and Social Justice at the University of Pennsylvania (UPenn) and advisor for Penn Sapelo, the first Black Muslim Student organization on campus. She is an executive of the National Black Muslim COVID Coalition (National BMCC) which was launched to address the need for effective planning, preparedness, and organizing in Black Muslim communities during this global pandemic.
Dr. Kameelah's clinical and research areas of interest include: spirituality in psychotherapy; wellness and community resource building; storytelling as a way of facilitating connection; healing and closure in family of origin; mental health stigma in faith and minority communities; first-generation college students and emerging adults of color; diversity, religious identity, and multicultural issues in counseling; healing justice and faith-based activism; racial trauma and healing; psychological impact of anti-Muslim bigotry and anti-Blackness; Black Muslim psychology and Black Muslim intersectional invisibility.
Najah Bazzy, RN, PhD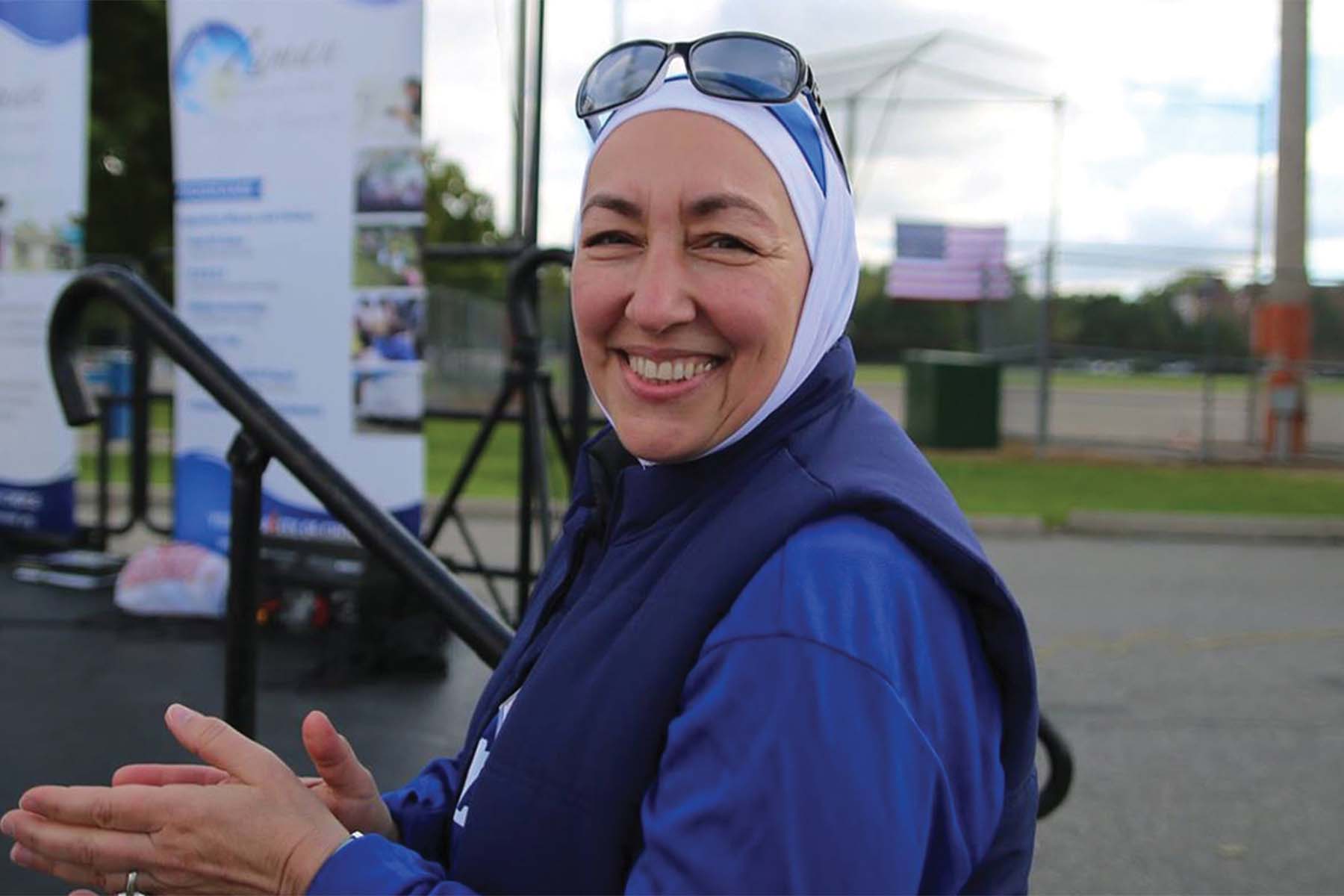 Najah Bazzy, RN, PhD is an internationally recognized healer, humanitarian and interfaith leader who left a six-figure salary as a critical-care nurse to build Zaman International. The Metro-Detroit based non-profit empowers marginalized women and children to break the cycle of extreme poverty. In 2019, she was recognized as a Top Ten CNN Hero highlighting Zaman's growth from a grassroots team of volunteers to a world-class organization with a global reach that has helped more than 1.8 million people in 20 countries since 2010.
Born and raised in Southeast Michigan, Najah earned her nursing degree from Madonna University and specialized over the past three decades in critical care and transcultural nursing. The CEO of Diversity Specialists, Najah has implemented a national model of transcultural clinical care and hosted workshops for health care institutions across the country. She also serves as an adjunct professor at Michigan State University's Institute of International Health, and hosts transcultural leadership workshops on bereavement and medical ethics for chaplains at Bayan Claremont Theological School.
Nancy Berry, MPH
Founder and President of C-ASIST foundation. Nancy Berry holds a master degree In public health and a B.S in science/ health care administration with years of experience in managing community health programs , program design , and program implementation. Mrs. Berry is also a preceptor for the University of Michigan School of public health while directing several programs at C-ASIST , managing the organizations's budget and writing grants.
Mrs. Berry attends multiple coalitions and serves as a community liaison finding resources and advocating for community members who need assistance whether medical , physical , or social. Along with allocating resources to empower them in every possible way regardless of their race, color, or religion.
Nurah W. Amat'ullah, D. Min.
Nurah W. Amat'ullah, founder and Executive Director of The Muslim Women's Institute for Research and Development, is a program developer who focuses on faith-based community development initiatives. She earned a Doctor of Ministry Degree from New York Theological Seminary.
A graduate of the Islamic Chaplaincy Program at Hartford Seminary, Ms. Amat'ullah ministers to pastoral care needs in the urban community. Over the years her programs have been aimed at building capacity among poor and immigrant communities in the Bronx. Clients served by the programs are predominantly new immigrants with transitional needs that are culturally specific.
Ms. Amat'ullah current serves as an Archival Librarian at the Schomburg Center for Research in Black Culture. She is actively involved in a number of inter-faith and NGO organizations, including Women in Religious Leadership, New York Disaster Chaplaincy Services, Muslim Consultative Network, Religions for Peace-USA and Auburn Theological Seminary Women's Multi-faith Committee.